LA Color Pros is a sponsor of Adam Forgione Upcoming Nationwide Workshop. Register today with the 20% Discount Code!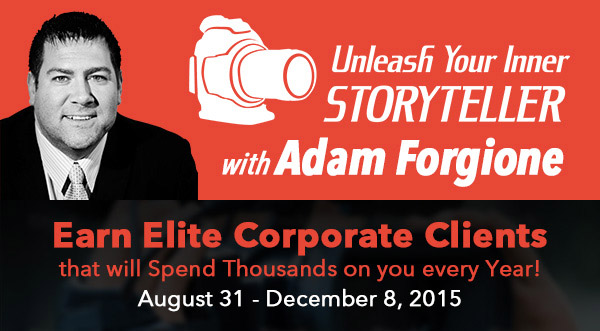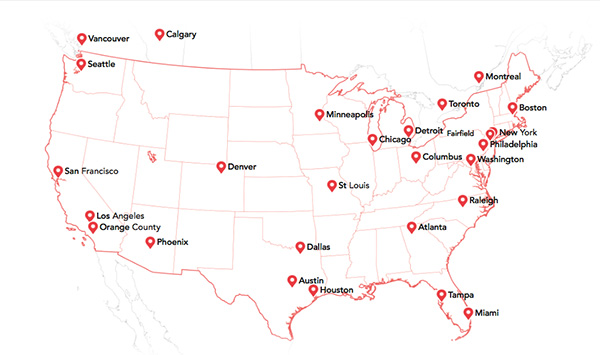 Unleash Your Inner Storyteller is a Workshop Series that teaches filmmakers how to tell more compelling stories and enhance their business methods. Our Classroom Sessions and Master Classes are designed to enhance filmmakers' storytelling and business methodologies, helping them acquire and retain larger corporate clients. These workshops divulge Adam's secrets to success -- which have skyrocketed his studio into shooting feature-length documentaries, Fortune 500 corporate pieces, million-dollar weddings, and commercials.


Use Discount Code LACOLORPROS for 20% off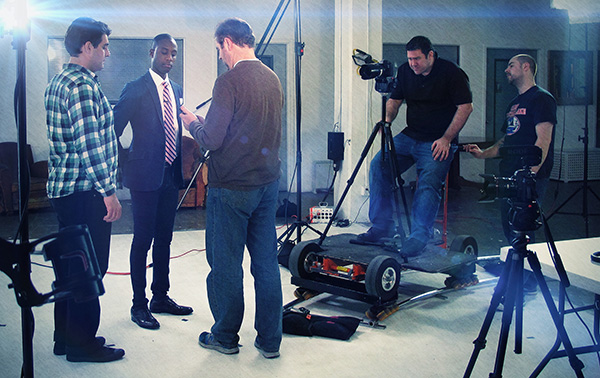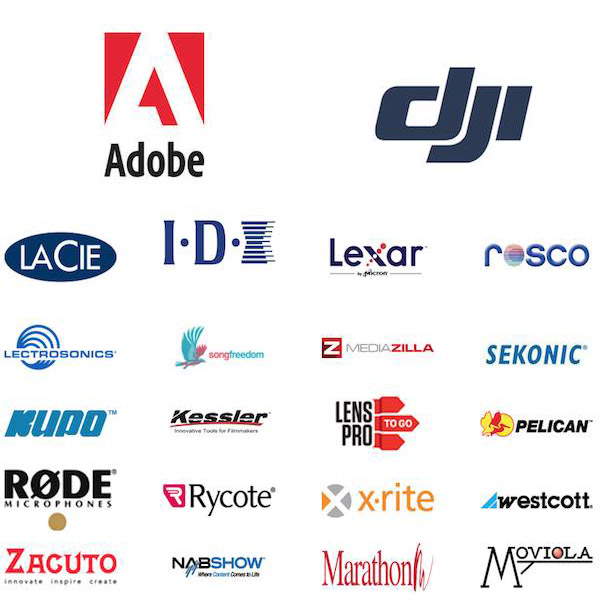 We will be presenting at the Minneapolis Professional Videography Association on Sep 21, 2015 on the topic Data Storage & File Recovery. Come by if you are in the area. Guest can attend for free.


Date : 9.21.15


Time : 7 PM


Location :
           Minnetonka Comm. Center
           14600 Minnetonka Blvd,
           Minnetonka, MN 55345


Room Shady Oak

ALL ARE WELCOME
For non MPVA member, please RSVP to chair@mpva.net to attend.

Sponsored by LA Color Pros
LA Color Pros http://lacolorpros.com will be sponsoring door prizes! (MPVA Members Only) including RODE microphone, Wireless Flash Drive, License of TakyBox (HTML5 Menu Generator).



There're several inspiration commercials done in South-East Asian that are really well put together. Here's some of my favorites :)
Rice Commercial
Thai Life Insurance
Shampoo Commecial
(Not Sure)
MetLife
Surveillance Camera (CCTV) Commercial
Bra Commercial
Investment Bank

PJ the Korean MC is also a standup comedian. and a rapper!
There are different types of File System Format for USB Drive that affect the file size limit and compatibility of the USB drive on device.

USB flash drive is becoming a popular wedding film delivery method to replace DVD and BluRay delivery. We all want USB thumbdrive can be plug-and-play on SmartTV so clients can watch their wedding films on big screen TV. Hence, formatting the right file system can increase the chance of successful viewing. Here's some of the popular file system formats.


FAT32
FAT (File Allocation Table) is certainly the defacto industry standard on consumer electronics. FAT32 is very popular comes pre-formatted in almost all USB flash drive. It has the most compatability on devices like SmartTV, smart phones, tablets, digital cameras etc. However, it has a file size limit up to 4GB per file.


HFS
Apple developed HFS (Hierarchical File System) as Macintosh file system format. The format is also used in iPods. It does not have the 4GB file limit but the usage of HFS+ is very limited to Apple device. It does not work on Windows computer natively nor SmartTV.


NTFS
NTFS stands for New Technology File System. It is a proprietary file system developed by Microsoft. It does not have the 4GB file limit. It is widely adopted by Microsoft's products. Macintosh can read NTFS volume but cannot write to it without third party software. There are several SmartTV that the manufacturers licensed NTFS as one of the file system recognized through the USB port.


exFat
FAT32 was an old file system architect that has gain wide popularity. But it becomes obsoleted with device with demanding storage capacity. Back in Windows 95 age, almost no files will be bigger than 4GB. However, with the popularity of videos and HD quality videos, files can easily be larger than 4GB. FAT64 or exFat (Extended File Allocation Table) is developed to replace FAT32. It breaks through the 4GB file limit and is gaining popularity on consumer electronic devices. However, it is still not as universal as FAT32 that is compatible in almost all devices.


Which Format to Use for USB Flash Drive?
Basically, for maximum SmartTV compatibility, FAT32 is the must use format. Therefore, if you have video files over 4GB in size, I would recommend break them down into chapters. It also makes it easier to navigate small file instead of fast forwarding in a long video.

If you REALLY cannot break down the file to chapter, exFAT wiil be the next best choice. However, most likely only newer SmartTV can read exFat.


Which Format to Use for PC and Mac?
If you need to format a USB drive for PC or Mac only, exFat would be the best choice as exFat is cross platform. However, older operating system like Windows XP natively will not read exFat formatted without update to SP2. In that case, format the drive in NTFS for Windows only access. However, Mac OS can only READ NTFS files but cannot write to it without adding third party softare.


What about Mobile platform? iPhone/iPad and Android smart phones and tablets?
You cannot directly plug a USB flash drive to mobile device. However, our Smart Wireless Thumbdrive has a built-in WIFI Hotspot. Users can connect to the WIFI hotspot using the WIFI settings on the mobile device. Then they can view the content either with a mobile app (iOS and Android) installed, or through the built-in browser such as Chrome or Safari.



We have redesigned our web site with a new refreshing look!

We have redesigned our web site with a new refreshing look and more mobile friendly. Based on fluid responsive HTML5 and advance CSS, lacolorPros.com is now can be viewed on desktop, tablet, and mobile phone platform. The site will reformat to fit the current viewing device. IT IS AWESOME!

We will continue to encore our core business to provide top notch customer service of our products. We will continue to update our blog with informative articles with market updates, helpful tips, and freebies for download. Don't forget to subscribe to our maililng list for updates.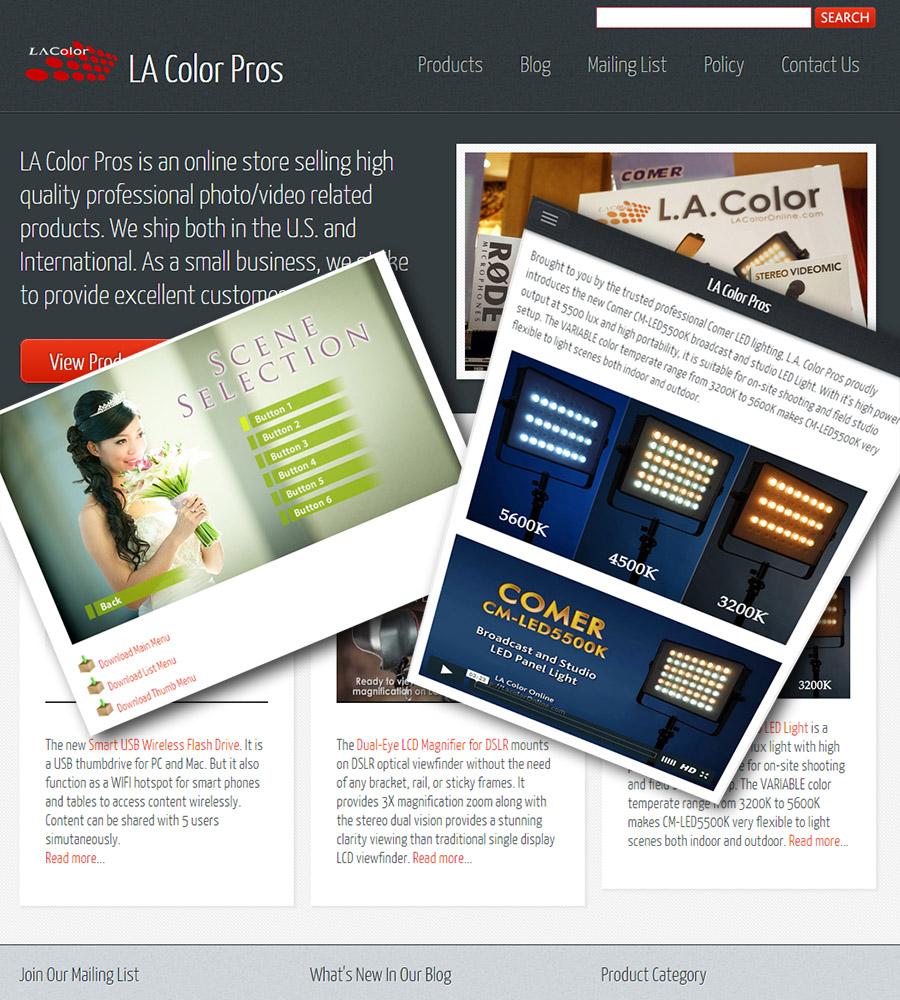 Comments on "Unleash Your Inner Storyteller with Adam Forgione"
"How about organising such courses for the clients in Brisbane, Australia Thanks for your consideration....."
Posted by Pushpa de Silva
on 9/2/2015
Read More