Canon BP-827 Fully Decoded Compatible Battery
Battery contains info-chip that communicate with camera to show battery level an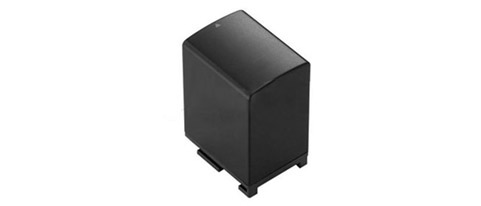 New Canon BP-827 Equivalent Li-Ion Rechargeable Battery.
Rated with 2900mAh, the battery is made with info-chip, which can show remaining time on camcorder LCD.

It also can be charged by Canon original charger and camcorder.
It works wonderfully for and is 100% compatible with:

Canon VIXIA HF10

Canon VIXIA HF11

Canon VIXIA HF100

Canon VIXIA HF20

Canon VIXIA HF200

Canon VIXIA HF S10, HFS10

Canon VIXIA HF S11, HFS11

Canon VIXIA HF S100, HFS100

Canon VIXIA HF S20, HFS20

Canon VIXIA HF S21, HFS21

Canon VIXIA HF S200, HFS200

Canon VIXIA HG20

Canon VIXIA HG21

Canon VIXIA HG30

Canon VIXIA HF S30, HFS30

Canon VIXIA HF G10, HFG10

Canon VIXIA M30

Canon VIXIA M31

Canon VIXIA M32

Canon VIXIA M300

Canon VIXIA HF M40, HFM40

Canon VIXIA HF M41, HFM41

Canon VIXIA HF M400, HFM400

Canon iVIS HF10

Canon iVIS HF11

Canon iVIS HF100

Canon iVIS HF20

Canon iVIS HF200

Canon LEGRIA HF M306, HFM306

Canon LEGRIA HF M31, HFM306

Canon LEGRIA HF M32, HFM32

Canon LEGRIA HF M36, HFM36

Canon LEGRIA HF S10, HFS10

Canon LEGRIA HF S100, HFS100

Canon LEGRIA HF S11, HFS11

Canon LEGRIA HF S20, HFS20

Canon LEGRIA HF S200, HFS200

Canon LEGRIA HF S21, HFS21

Canon LEGRIA HF20

Canon LEGRIA HF200

Canon LEGRIA HF21

Canon XA10

Canon CG-800, CG800
and more models.
Best replacement for the following OEM battery part numbers and other compatible batteries:
Canon BP-827, BP827, 3185B002.
Features

Ultra higher capacity in runtime compared to original battery packs

Premium Japanese Cell

Absolutely no memory effect so that you can charge battery at anytime

Low impedance battery design

12 months warranty

Chemistry: Lithium-Ion

Output Volts: 7.2v / 7.4v

AmpHours: 2900mAh

Type: Generic

Color: Black

Dimensions: 40.0mm x 30.0mm x 60.8mm
Photo Courtesy Ed Cubillan at hv20.com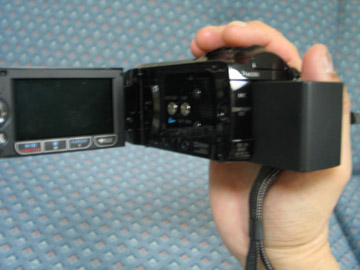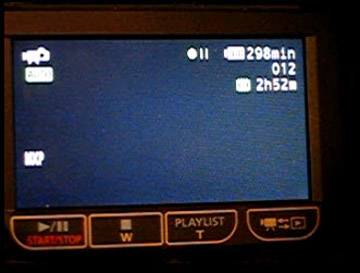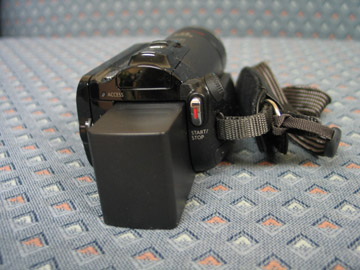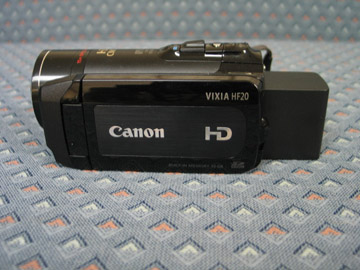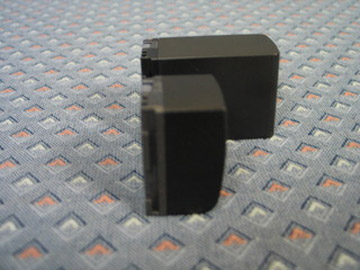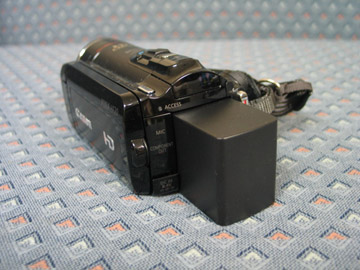 Looking for batteries for HV20, HV30 and HV40?
This BP-827 battery will not work with Canon VIXIA HV20, HV30 and HV40. Only the
BP-2L24H Battery
that will work with these models.
---
Comments
Send us text message for immediate response.


(502) COLOR-LA
(502) 265-6752
$16.00

CA-570 Canon Compatible Digital Compact AC Adapter
Compact and light weight. Replace Canon CA-570 AC Adapter


$10.00

10x11 Multipurpose Velvet/Fleece Bag
Dual-layer Velvet/Fleece bag perfect for your electronic gears.


$16.00

CG-800 Canon Compatible Charger
for Canon BP-819, BP-827 Series Li-ion Rechargeable Batteries for Canon Vixia HF


$33.00

Accessory Shoe Extension Bar
For fitting of multiple shoe accessories to a single camcorder shoe.


$33.00

Light and Sound Video Bracket
Standard accessory shoe size bracket for video lights and microphone.