Sony Compatible V-Mount BP-C130S Li-ion Battery
High Capacity Sony Compatible V-Mount Li-ion Battery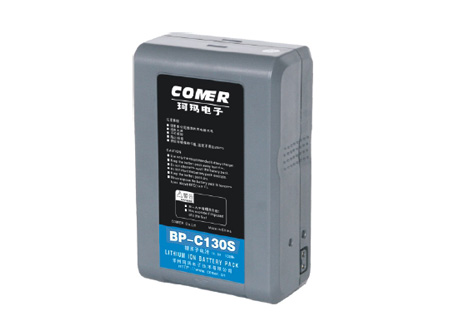 Features

Built-in protection circuitary to prevent battery from over-charging, over-voltage, and over-current.

Can be charged using
Comer series traveling chargers
through the D-tap connector.

Mounting on wireless microphone receiver.

Professional grade battery cells

Dedicated glided electronic connector with strong conducting characteristics

A Battery Level Check button with 5-LED indicator showing the remaining battery level.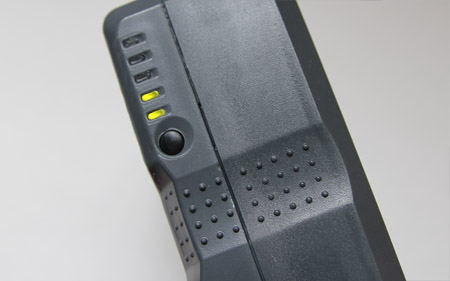 Specifications

Nominal voltage: 14.8V

Rated voltage: 130wh

Dimension: 5.8 x 3.9 x 2.0 in (148 x 98 x 50.6 mm)

Weight: 2.1 lb (0.9 kg)

Operating temperature: -30C to 55C
---
Comments
Send us text message for immediate response.


(502) COLOR-LA
(502) 265-6752
$199.00

Comer CM-LBPS1800 On-Camera LED Light (Sony Battery)
1800 lux High Power 10-LED light


$129.00

Comer CM-LBPS900 LED Light (Sony Battery)
900 lux LED light using Sony L-Series NP-Fxxx Battery


$119.00

Comer BC-C2 Portable D-Tap Charger
BC-C2 Portable Charger Designed for Sony Li-Ion Battery.


$599.00

Comer CM-LED5500K Broadcast and Studio LED Light
Comer Brand New High Power Studio and Broadcast LED Lights


$79.00

Comer BG-U1 D-Tap Charger for BP-U65/BP-U95
Portable charger for Sony compatible BP-U65/BP-U95 batteries


$329.00

Sony Compatible V-Mount BP-C190S Li-ion Battery
High Capacity Sony Compatible V-Mount Li-ion Battery