CG-800 Canon Compatible Charger
for Canon BP-819, BP-827 Series Li-ion Rechargeable Batteries for Canon Vixia HF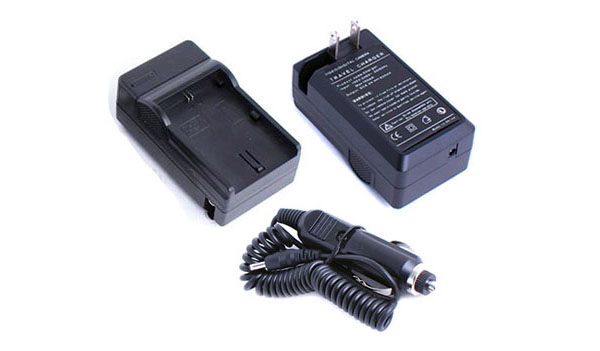 Quick charging for BP-819, BP-827, BP-827LED Lithum Ion rechargable camcorder Battery.

Third party generic brand

Includes AC Wall Adapter and DC Car Charger for both home and travel use.

Quick charge with automatic constant current control prevents battery from overcharging, short circuit and electronic shock.

Protection circuits to prevent overcharging for both car and home charger.

Chargers are 110/220 voltage for worldwide capabilities
---
Comments
Send us text message for immediate response.


(502) COLOR-LA
(502) 265-6752
$16.00

CA-570 Canon Compatible Digital Compact AC Adapter
Compact and light weight. Replace Canon CA-570 AC Adapter


$29.00

Canon BP-827 Fully Decoded Compatible Battery
Battery contains info-chip that communicate with camera to show battery level an


$21.00

Universal Camera Bracket with Accessory Shoe
Metal built with plastic handle. Silver Color


$31.00

Flash Bracket with 3 Accessory Shoes
Brand New, Limited Quantity