Dual-Eye DisplayLupe LCD Magnifier for Canon 6D
CN-278 Dual-Eye Displaylupe LCD Manifiger is high quality professional viewfinder for DSLR camera.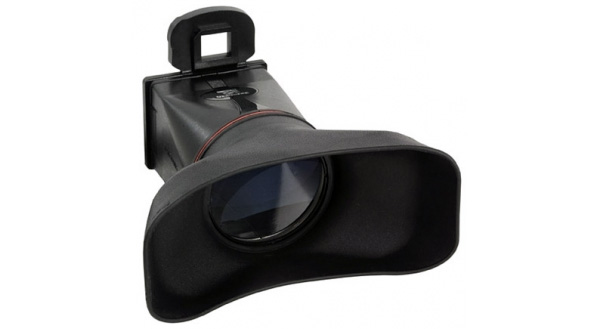 For Canon 6D
The CN-278 Dual-Eye Displaylupe LCD Magnifier is a dual vision LCD magnifier made with high strength plastic for cleaner view from DSLR LCD viewfinder. It mounts on the DSLR optical viewfinder without the need of any additional bracket, rail, or any sticky frames. The extra large high quality glass lens provides 3X zoom magnification along with double-wide rubberized eyepiece. The stereo dual vision provides a more comfortable and less tiring operation than traditional single display LCD viewfinder.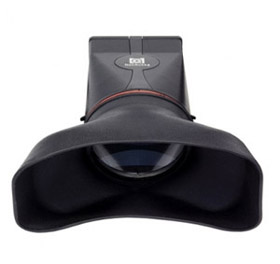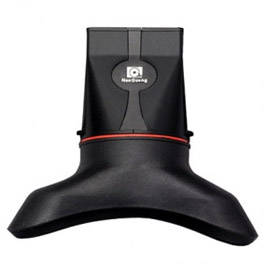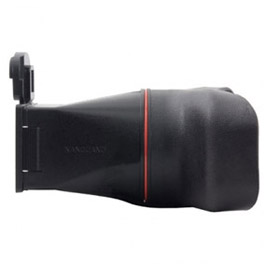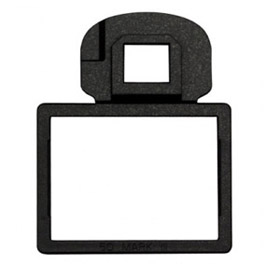 Specifications

Weight: 340g

Size 15 x 18 x 6.5 cm

Material: plastic, glass

Magnification: 3x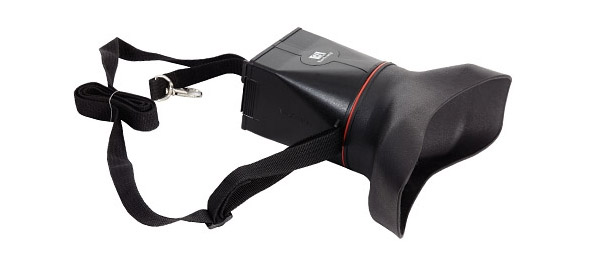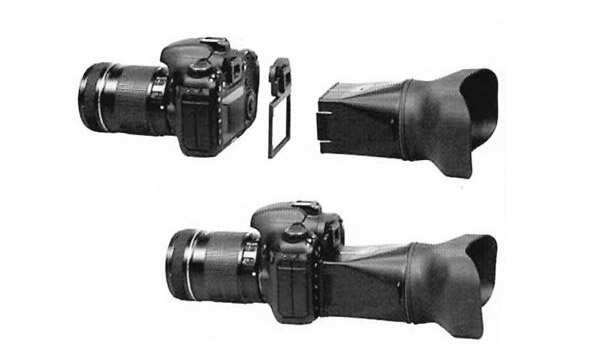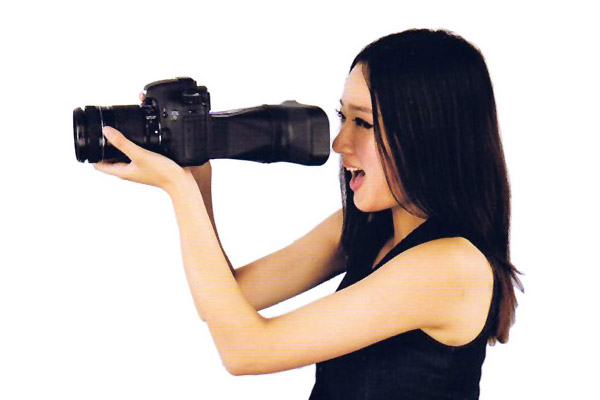 Package Included

CN-278 LCD Viewfinder

DLSR optical viewfinder mounting bracket

Carrying case

Neck strap

2 x protective cover for lens and light well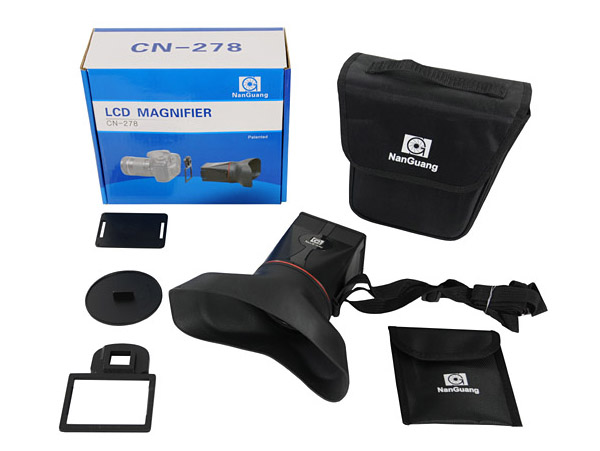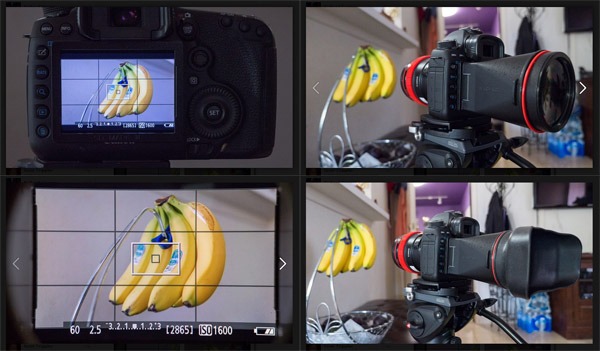 Photo Courtesy
Cuong Dinh Video Productions
For more photos and videos demo, please visit this
blog page
.
---
Comments
Send us text message for immediate response.


(502) COLOR-LA
(502) 265-6752
$79.00

Dual-Eye DisplayLupe LCD Magnifier for Canon 5D Mark II
CN-278 Dual-Eye Displaylupe LCD Manifiger is high quality professional viewfinder for DSLR camera.


$79.00

Dual-Eye DisplayLupe LCD Magnifier for Canon 7D and 7D Mark II
CN-278 Dual-Eye Displaylupe LCD Manifiger is high quality professional viewfinder for DSLR camera.


$79.00

Dual-Eye DisplayLupe LCD Magnifier for Canon 5D Mark III
CN-278 Displaylupe LCD Manifiger is high quality professional viewfinder for DSLR camera.


$38.00

Replacement Frame for CN278 DisplayLoupe (5D Mark 3)
CN278 DisplayLoupe Replacement Frame for Canon 5D Mark 3


$38.00

Replacement Frame for CN278 DisplayLoupe (5D Mark 2)
CN278 DisplayLoupe Replacement Frame for Canon 5D Mark 2


$38.00

Replacement Frame for CN278 DisplayLoupe (Canon 7D)
CN278 DisplayLoupe Replacement Frame for Canon EOS 7D