Rode DeadCat VMP Wind Muff for VideoMic Pro
The DeadCat VMP is a furry wind cover for the VideoMic Pro, designed for use in windy environments.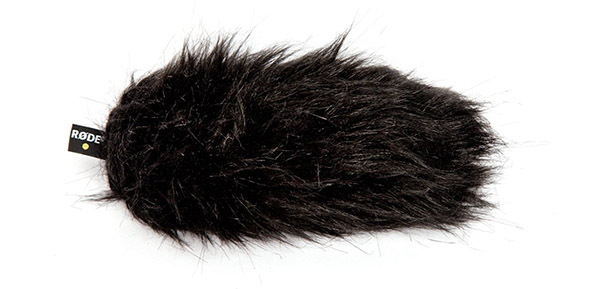 Rode DC-VMP DeadCat VideoMic Pro Furry Wind Cover features an artificial fur that takes the wind out of play for audio recording. The fur significantly reduces, or eliminates the sound of wind in the microphone. The fur does not affect sound quality, and it remains acoustically transparent.
Features

Designed for use in windy areas

Weight: 13 grams

Dimensions: 150mm X 95mm X 30mm

Remains acoustically transparent even in high winds

Designed specifically for the Rode VMP VideoMic Pro
---
Comments
Send us text message for immediate response.


(502) COLOR-LA
(502) 265-6752
$99.00

RODE VideoMic GO Lightweight On-camera Microphone
VideoMic GO Meet the new lightweight on-camera microphone from RØDE


$229.00

RODE VideoMic PRO
Directional super cardioid condenser microphone with integrated shockmount, HPF and level control.


$249.00

Rode NTG-1 Condenser Shotgun Microphone
Directional super cardioid condenser shotgun mic. HPF, Zip Pouch, Mic Clip and Wind Shield


$249.00

RODE PinMic Miniature Omnidirectional Microphone (Long Pin Version)
Unique lapel style pin-through microphone that attaches to clothing and fabric almost anywhere.


$39.00

Rode Deadcat Microphone Wind Muff
Artificial fur is specially designed so as to minimise wind noise in high wind conditions.


$29.00

DeadCat GO for RODE VideoMic GO
The DeadCat GO is a furry wind cover for the VideoMic GO, designed for use in windy environments