Umbrella Adapter (Light Stand) with Accessory Shoe
Umbrella Mount with Standard Accessory Shoe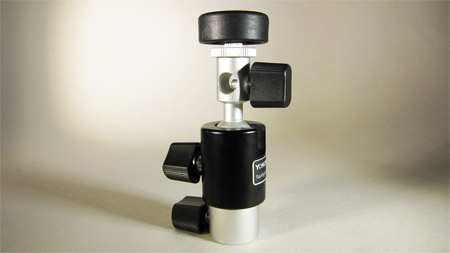 This bracket is designed to hold any shoe-mount flash unit and allow you to use it with an umbrella. It will fit on nearly any light stand with its 5/8 female mount and a reversible, 3/8 and 1/4-20 threaded, female mount insert. The bracket's swivel joint allows you to tilt the head and umbrella up to 180.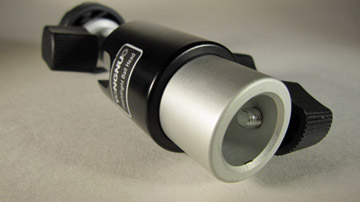 ---
Comments
Send us text message for immediate response.


(502) COLOR-LA
(502) 265-6752
$21.00

Universal Camera Bracket with Accessory Shoe
Metal built with plastic handle. Silver Color


$21.00

Flash Bracket with 2 Accessory Shoes
Universal Heavy Duty flash bracket with 2 Standard Flash Shoe Mounts


$16.00

Accessory Shoe Tripod Mount Adapter
Tripod mount for all camera accessories


$10.00

Accessory Shoe Desktop Stand
Desktop stand for all camera accessories


$31.00

Flash Bracket with 3 Accessory Shoes
Brand New, Limited Quantity


$33.00

Light and Sound Video Bracket
Standard accessory shoe size bracket for video lights and microphone.