NP-FW50 Sony Compatible W-Series Li-Ion Rechargeable Battery
New Sony NP-FW50 InfoLithium Equivalent Standard Li-Ion Rechargeable Battery for Sony Alpha Digital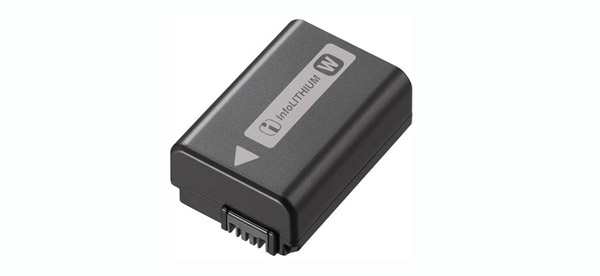 The battery is rated with 1200mAh. 100% compatible with OEM battery. It works wonderfully for Sony:
Alpha NEX-3, NEX3
Alpha NEX-5, NEX5
Alpha NEX-5N, NEX5N
Alpha NEX-C3, NEXC3
Alpha NEX-C5, NEXC5
Alpha NEX-7, NEX7
Alpha SLT-A33, SLTA33
Alpha SLT-A55, SLTA55
and more models.
Features

100% Compatible with original manufacturer equipments and chargers

Premium Li-Ion Cell

Absolutely no memory effect so that you can charge battery at anytime

Low impedance battery design

12 months warranty
---
Comments
Send us text message for immediate response.


(502) COLOR-LA
(502) 265-6752
$39.00

Dual Quick Charger for Sony NP-FW50 Batteries with LCD Display
Dual Channel Charger with LCD display for Quick Charging Two for Sony NP-FW50 Batteries Simultaneous


$16.00

Charger kit for Sony NP-FW50 Digital Camera Battery
New high-quality "smart" battery charger set including both wall charger and auto cigarette lighter