Sony Compatible BP-U95 Battery for Sony EX1/EX3
Flexible alternative to the expensive Sony BP-U30 battery.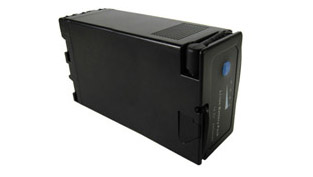 BP-U95 is designed to replace Sony BP-U30 battery for the Sony PMW-EX1 camcorder. Rated at 14.8v, 95wh high capacity delivers longer shooting time than the original Sony BP-U30 battery.
The BP-U95 effectively supports professional video shooting in both the field and the studio. Four LED indicator and a "Check" switch is located on the front/top of the battery so you can easily check the remining capacity.
Battery fits into EX-1 and EX-3 battery slot and can be charged by Sony BC-U1 charger or our BC-U1 Compatible Charger. A built-in extended DC cord from the battery is required to connect to the camcorder's AC-in jack to power up the camcorder.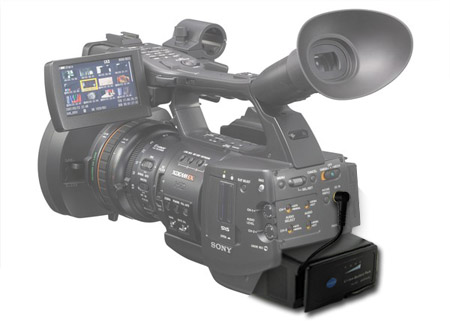 (Picture showing how BP-U65 battery mounted to the camera and cable connection.)
An Anton Bauer D-Power Tap connector and cable is provided for accessory equipment power connection. It can also power
Comer CM-LBPS180 On-Camera LED Video Light
to take the battery load off the camera light and the overal camera rig.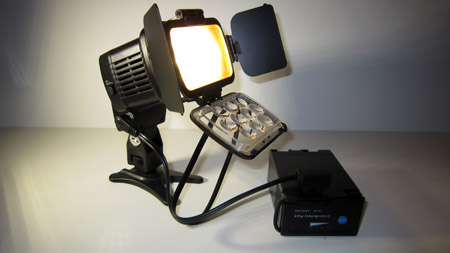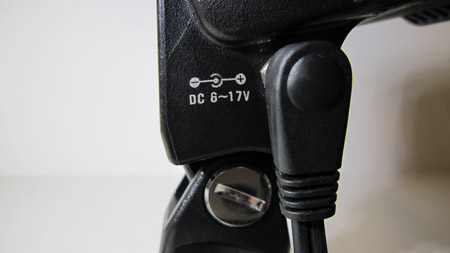 BP-U65 can power the Comer 1800 light for 5 hours at continuous maximum brightness. BP-U95 can power the Comer 1800 light for 7+ hours at continous maximum brightness.
Specifications

Model Number: BP-U90, BL-U90, BP-U95, BL-U95

Voltage 14.8v

Capacity 95wh / 6.6Ah

Dimension: 42 x 70 x 131 mm

Weight: 650g

Package include U95 battery and one 8" D-tap cable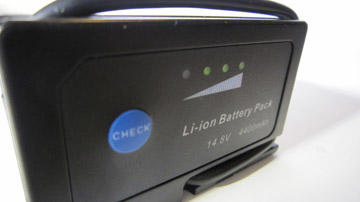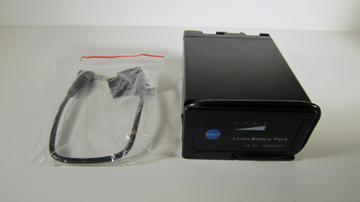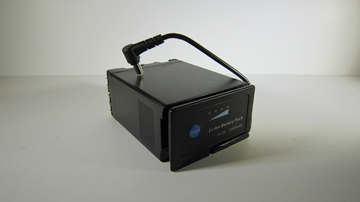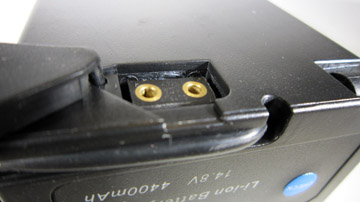 Special Notice Regarding Charging with Sony BP-U1 Charger
In order to charge this battery with the Sony BP-U1 charger comes with the Sony EX1/EX3 charger, the short DC cord needs to be plugged back to the battery holder. Otherwise, the battery will not be charged.
---
Comments
Send us text message for immediate response.


(502) COLOR-LA
(502) 265-6752
$169.00

Sony Compatible BP-U65 Battery for Sony EX1/EX3
Flexible alternative to the expensive Sony BP-U30 battery.


$199.00

Comer CM-LBPS1800 On-Camera LED Light (Sony Battery)
1800 lux High Power 10-LED light


$129.00

Comer CM-LBPS900 LED Light (Sony Battery)
900 lux LED light using Sony L-Series NP-Fxxx Battery


$119.00

Comer BC-C2 Portable D-Tap Charger
BC-C2 Portable Charger Designed for Sony Li-Ion Battery.


$99.00

HDV-Z96 LED Photo/Video Light Kit
HDV-Z96 LED 800 lux Video Light Kit for Camcorders a Cameras


$79.00

Comer BG-U1 D-Tap Charger for BP-U65/BP-U95
Portable charger for Sony compatible BP-U65/BP-U95 batteries