BC-V500 / BC-V615 Sony Compatible Battery Charger
InfoLithium F or L Series Charger. Charger for NP-F970 Battery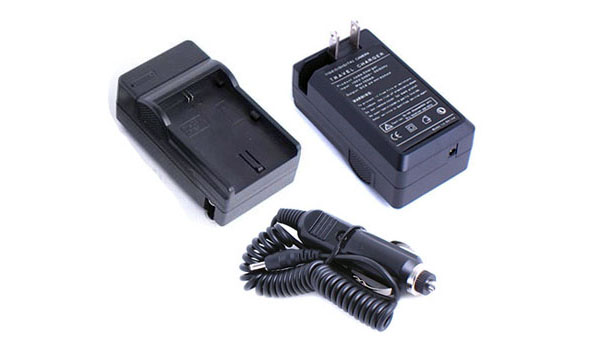 BC-V500 / BC-V615 Sony Compatible Battery Charger.
InfoLithium F or L Series Charger. Charger for NP-F970 Battery
New high-quality "smart" Sony compatible charger BC-V500 / BCV500, BC-V615 / BCV615 equivalent kit including both wall charger and auto cigarette lighter adapter (car charger). World-traveler input voltage 110v-240v. Quick charging for Sony L Series camcorder batteries such as NP-F330, NP-F530, NP-F550, NP-F570, NP-F730, NP-F730H, NP-F750, NP-F770, NP-F930, NP-F950, NP-F960, NP-F970, etc. Smart circuit design and LED indicators with automatic current control to protect battry from overcharging, short circuit, and electronic shock.
Features


100% compatible with original manufacturer equipments and batteries


Microprocessor control charge


Overcharge protection


LED indicators for "Power" and "Charging Full"


Univeral voltage input: 110v-240v


Including extra car adapter


CE certified and UL listed


Input voltage: AC 110V~240V / Auto 12V


Charge: Sony L Series Digital Camera / Camcorder Batteries


Weight: 5.0 oz


24 months warranty


---
Comments
Send us text message for immediate response.


(502) COLOR-LA
(502) 265-6752
$39.00

Dual Charger for Sony NP-F L-Series Batteries with LCD Display
Dual Channel Charger with LCD display for Quick Charging Two Batteries Simultaneously


$199.00

Comer CM-LBPS1800 On-Camera LED Light (Sony Battery)
1800 lux High Power 10-LED light


$129.00

Comer CM-LBPS900 LED Light (Sony Battery)
900 lux LED light using Sony L-Series NP-Fxxx Battery


$18.00

NP-F570 / NP-F550 Sony Compatible Li-Ion Battery
InfoLithium L Series Li-Ion Rechargeable Camcorder Battery


$38.00

NP-F970 Sony Compatible Rechargeable Battery
High Capacity InfoLithium L-Series Li-Ion Battery


$28.00

NP-F770 / NP-F750 Sony Compatible Li-Ion Battery
InfoLithium L Series Li-Ion Rechargeable Camcorder Battery