RODE PinMic Miniature Omnidirectional Microphone (Long Pin Version)
Unique lapel style pin-through microphone that attaches to clothing and fabric almost anywhere.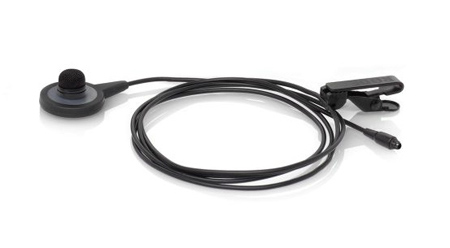 This is the RODE PINMIC LONG-PIN version works especially well with thicker jacket.
While lapel microphones are the industry standard for close-miking presenters and talent, their placement on a collar or lapel can be distracting. The RDE PinMic features a detachable capsule head that mounts onto three pins on the microphone backplate, providing a discreet alternative that can be located almost anywhere on a wide range of clothing and fabrics.
The included water resistant pop filter and mini-furry for high wind protection ensure quality recordings in adverse environments, while the anti-trauma water resistant case provides rugged and secure protection for the microphone, cables and accessories.
Knowing that versatility is paramount in any product, RDE has developed the MiCon connector system which provides seamless integration between all of RDE's compact wearable microphones and a wide range of wireless systems. Visit the MiCon product page for a full list of available adaptors and the supported devices.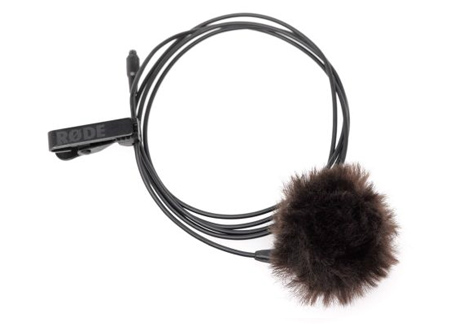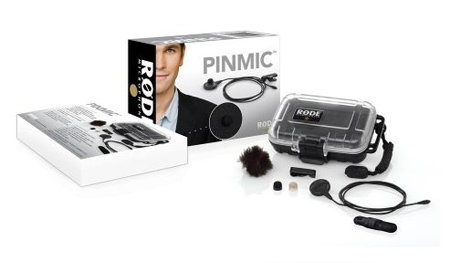 Specifications

Power : Min 2V - Max 5V through MiCon wireless adaptors P48 through MiCon XLR adaptor

Acoustic Principle : Permanently polarised condenser

Directional Pattern : Omni-directional

Frequency range : 60Hz - 18kHz

Output impedance : 3kO Typical

Signal noise ratio : 69dB

Equivalent noise : 25dBA SPL (per IEC651)

Maximum SPL : 110dB (clipping SPL)

Maximum output voltage : 189mV (Calc. from max SPL peak before clip)

Sensitivity : -33.5dB re 1 V/Pa (21mV @ 94dB SPL) 3dB @ 1kHz

Weight : 10gm

Dimensions : 16mmH x 22mmW x 33mmD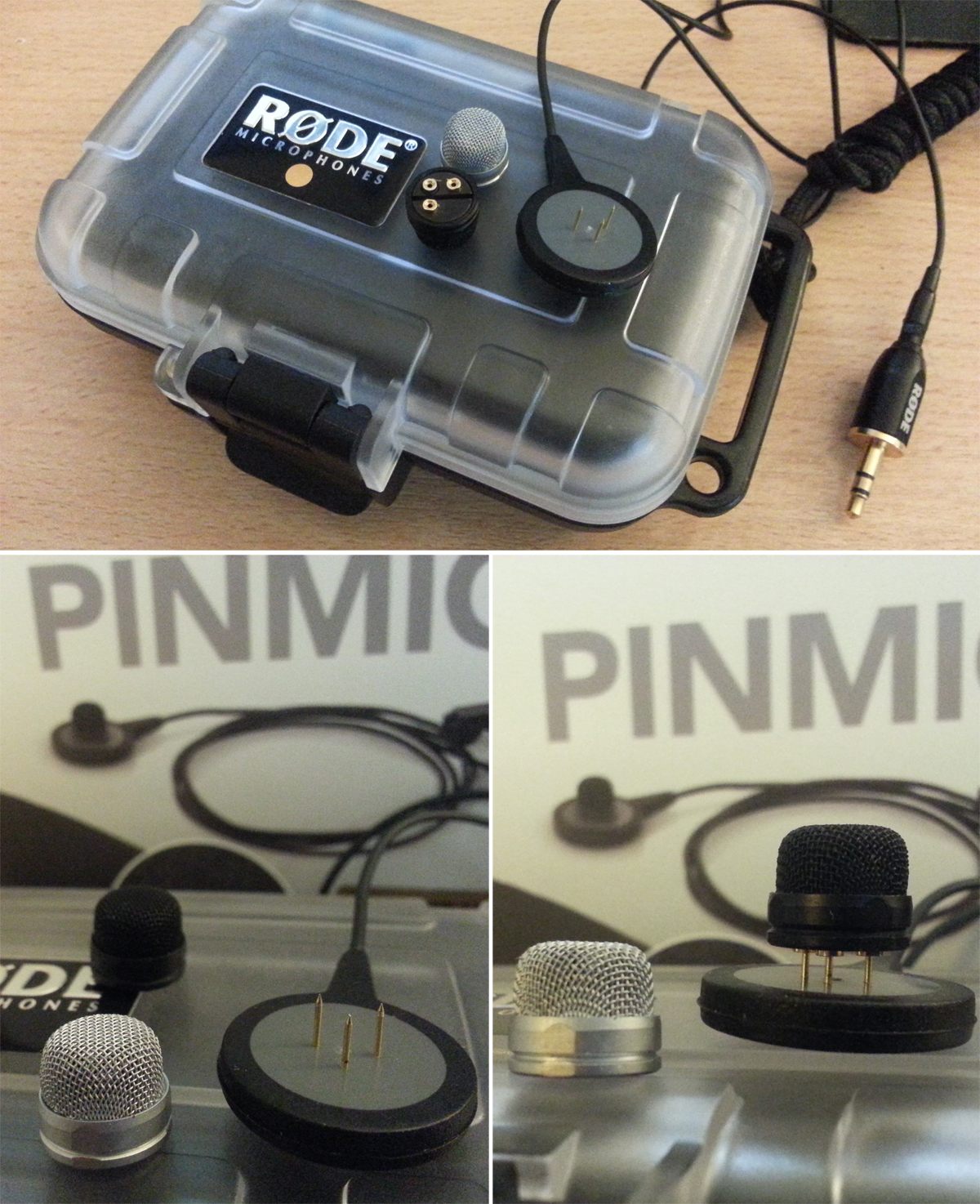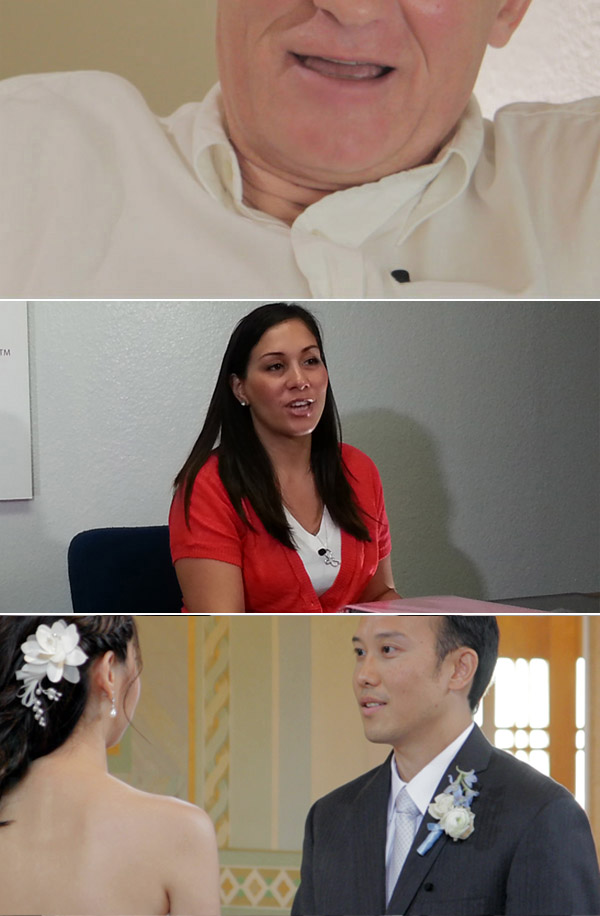 Requires
RODE Micon-2 Connector
for connecting to 3.5mm stereo plug.
Demo Videos
Special thanks to
Chad Johnson
authorized us to post his awesome videos here
---
Comments
Send us text message for immediate response.


(502) COLOR-LA
(502) 265-6752
$249.00

RODE Stereo VideoMic Condenser Microphone
X/Y stereo condenser microphone with shockmount, HPF and PAD. Includes Deadkitten Fur Windshield.


$229.00

RODE VideoMic PRO
Directional super cardioid condenser microphone with integrated shockmount, HPF and level control.


$249.00

Rode NTG-1 Condenser Shotgun Microphone
Directional super cardioid condenser shotgun mic. HPF, Zip Pouch, Mic Clip and Wind Shield


$269.00

RODE NTG-2 Condenser Shotgun Microphone
Directional super cardioid condenser shotgun, HPF, dual powered, Mic Clip, Zip Pouch and Wind Shield


$18.00

RODE MiCon-2 Connector for Rode Microphones
RØDE MiCon-2 connector provides integration between RØDE PinMic to a standard 3.5mm jack