DMW-BLB13 Panasonic Compatible Li-ion Battery
Panasonic DMW-BLB13 Li-Ion Battery for DMC-GF1 DMC-GH1 DMC-G1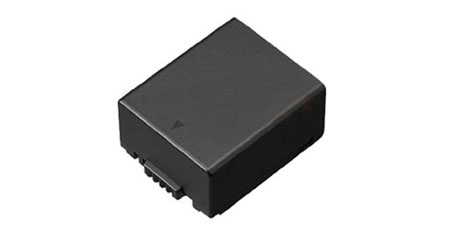 New Li-Ion ID-Security Rechargeable Replacement Battery.
Compatible with Panasonic original firmware version V1.0 ONLY. Or it works with any firmware hacked Panasonic camcorders.
Works wonderfully for:
DMC-G1, DMCG1
DMC-GF1, DMCGF1
DMC-GH1, DMCGH1
DMC-G1K, DMCG1K, G1K
DMC-G1R, DMCG1R, G1R
DMC-G1A, DMCG1A, G1A
DMC-GF1C-K, DMCGF1CK, GF1CK
DMC-GF1K-K, DMCGF1KK, GF1KK
DMC-GH1K, DMCGH1K, GH1K
DMC-GH1W, DMCGH1W, GH1W
DMC-G1KEB-A, G1KEBA
DMC-G1KEB-K, G1KEBK
DMC-G1KEB-R, G1KEBR
DMC-G1KEG-A, G1KEGA
DMC-G1KEG-K, G1KEGK
DMC-G1KEG-R, G1KEGR
DMC-G1WEG-A, G1WEGA
DMC-G1WEG-K, G1WEGK
DMC-G1WEG-R, G1WEGR
and more models.
Best replacement for the following OEM battery part numbers:
DMW-BLB13, DMW-BLB13PP, DMW-BLB13E, DMWBLB13, DMWBLB13PP, DMWBLB13E.
Features

Premium Japanese Cell

Absolutely no memory effect so that you can charge battery at anytime

Low impedance battery design

LED battery meter that displays remaining power level

12 months warranty

Chemistry: Lithium-Ion

Output Volts: 7.2v / 7.4v

AmpHours: 1300 mAh
---
Comments
Send us text message for immediate response.


(502) COLOR-LA
(502) 265-6752
$129.00

Comer CM-LBPP900 LED Light (Panasonic Battery)
900 lux High Power light using Panasonic CGA/CGP Battery


$48.00

VW-VBG6 Panasonic Compatible Li-Ion Battery
High capacity Panasonic compatible VW-VBG6 replacement Li-Ion rechargeable battery


$29.00

VW-VBG260 Panasonic Compatible & Decoded Battery
Panasonic Compatible VW-VBG260 Intelligent Li-Ion Rechargeable Battery


$22.00

VW-VBG130 Panasonic Compatible & Decoded Battery
Panasonic Compatible VW-VBG130 Intelligent Li-Ion Rechargeable Battery


$14.00

Panasonic Compatible DMW-BLB13 Decoded Li-Ion Batt
Panasonic DMW-BLB13 Li-Ion Battery for DMC-GF1 DMC-GH1 DMC-G1 DMC-G2 DMC-G10


$16.00

Panasonic Compatible DE-A49 Battery Charger
Panasonic Compatible DE-A49 Charger for DMW-BLB13