HDV-Z96 LED Photo/Video Light Kit
HDV-Z96 LED 800 lux Video Light Kit for Camcorders a Cameras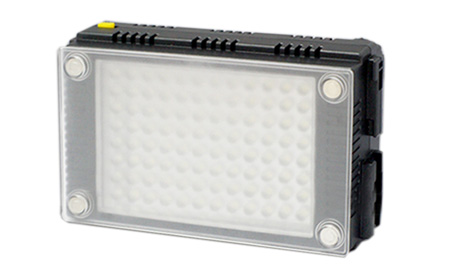 New Version
Brand new 800 lux 5500K Z96 LED light kit features 96 super super bright LED bulbs in an affordable price. The light equipped with a fuller dimmer control, and two magnetic filters: Tungsten filter for matching indoor lighting fixture color temperature, Diffuse Filter for soften diffused spread output.
Super Bright 800 LUX Lighting
The HDV-Z96 is about 40% brighter than most other LED Panels available for a fraction of the cost. It delivers 5600K day light color balance LED output. The wide 16:9 form factor allows the HDV-Z96 to produce a wider, softer light spread without creating any hot spots.
Dimmable 25-100%
The HDV-Z96 produces a flicker free light and has a rear facing dimmer knob that can be adjusted from 25% - 100%.
Expandable Link System
The HDV-Z96 has an expandable link system where you can attach multiple units together using the included link brackets.
Flexible Battery Support
The HDV-Z96 has built-in battery support to be powered using a single Sony L Series DV Battery including
NP-F570
,
NP-F770
,
NP-F970
batteries, 5 AA batteries, or AC power.
Note:
There're customers report saying using AA batteries causing the light to flicker and generate a whining sound. It is recommended using Li-ion batteries.

Magnetic Filter Plates System
The HDV-Z96 has magnetic filter plates that simply snap onto the front of the LED light. Included is both a 3200K daylight to tungsten warming filter and a white diffusion filter. The HDV-Z96 comes equipped with a swivel shoe mount that is perfect for mounting on any DV or DSLR camera.
Specifications
Power Consumption : 7W
Illumination : 800lux
Color Temperature : 5600K (3200K with included warming filter)
Beam angle : 65 degrees
Size : 127x75x45mm
Net Weight : 188g
Power supply : 5xAA batteries, Sony compatible F570, F770, F970 batteries
Shoe moutable: Yes with included shoe bracket.
Bottom screw : 3/8"
What's in the Box

Z96 LED Light

Diffuse filter

Warming/Tungsten filter

Shoe adapter bracket

Stack mount socket

User Manual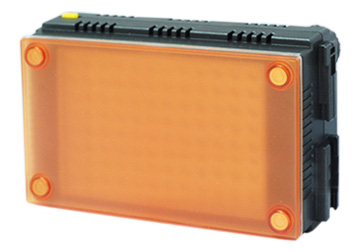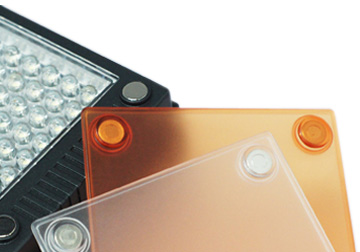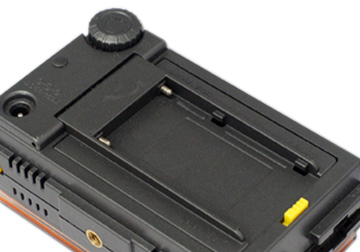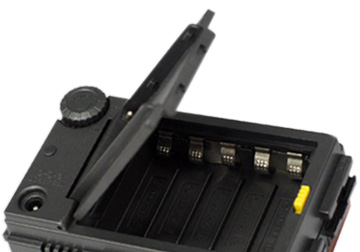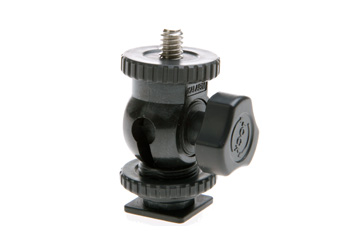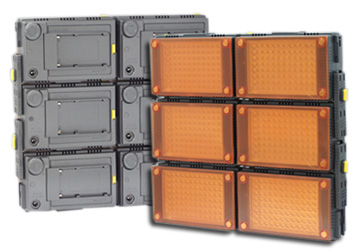 More User Comments
For more user comments, please visit this blog page
http://lacolorPros.com//blog/view.asp?id=121
---
Comments
Send us text message for immediate response.


(502) COLOR-LA
(502) 265-6752
$199.00

Comer CM-LBPS1800 On-Camera LED Light (Sony Battery)
1800 lux High Power 10-LED light


$129.00

Comer CM-LBPS900 LED Light (Sony Battery)
900 lux LED light using Sony L-Series NP-Fxxx Battery


$18.00

NP-F570 / NP-F550 Sony Compatible Li-Ion Battery
InfoLithium L Series Li-Ion Rechargeable Camcorder Battery


$28.00

NP-F770 / NP-F750 Sony Compatible Li-Ion Battery
InfoLithium L Series Li-Ion Rechargeable Camcorder Battery


$16.00

BC-V500 / BC-V615 Sony Compatible Battery Charger
InfoLithium F or L Series Charger. Charger for NP-F970 Battery