TCLED2K High Power 1800 LUX LED Light
High Power 5600K Day Light 1800 Lux LED Light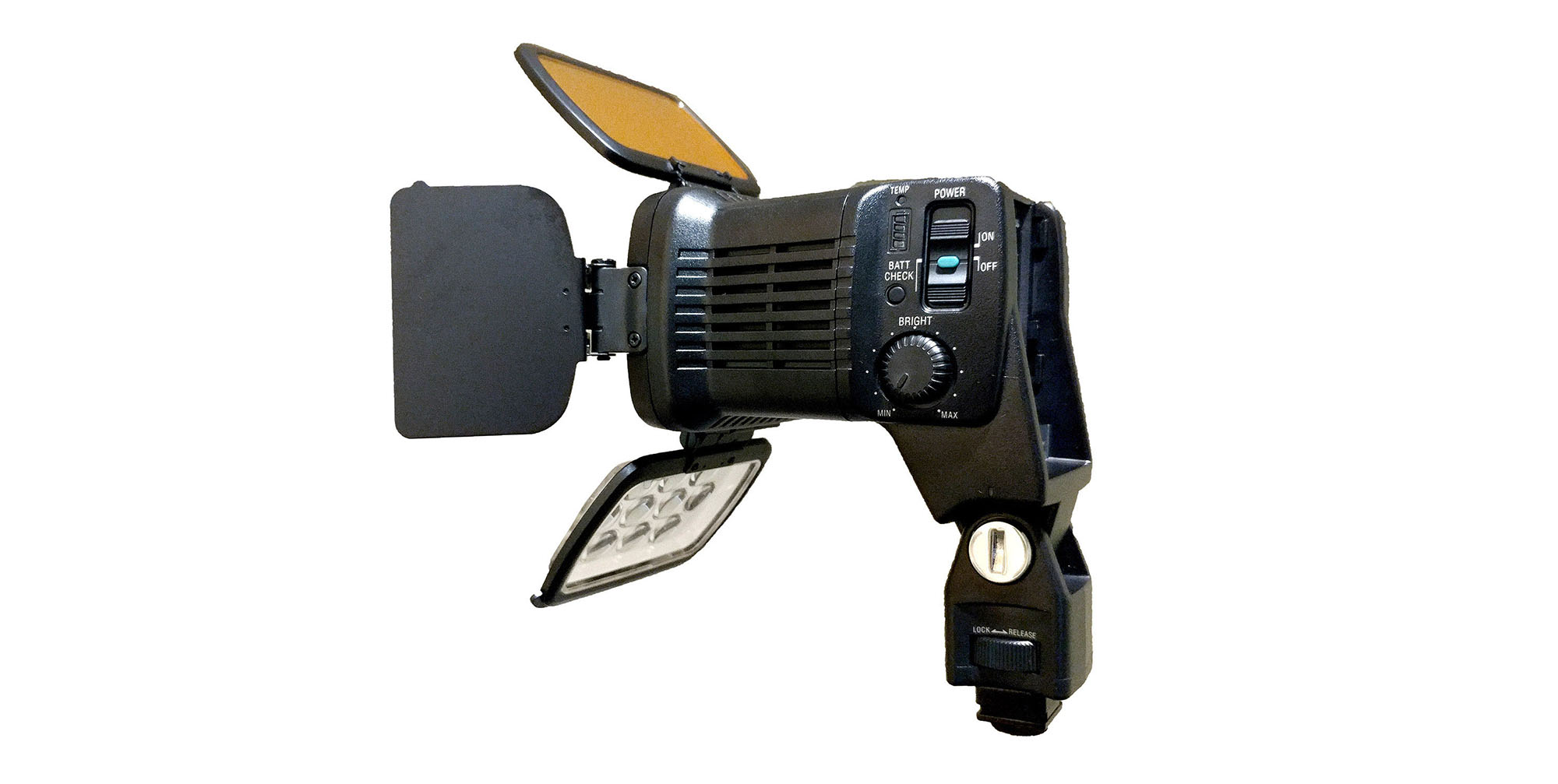 TCLED2K is a professional powerful low consumption 10-LED on-camera light. It has a solid sturdy built with barn doors and filters to provide maximum flexibility for shooting in different lighting environment. It can also be mounted on any standard light stand without any additional bracket or adapter.
Features

Professional grade 10-LED light

Energy saving and environmental friendly design with maximum power consumption at approximately 18W.

Wide range of irradiation with homogeneous light distribution (90 degree for brand light and 45 degree for spotlight)

High luminous efficiency maximum at 1800 lux in 1 meter distance

Adjustable dimmer to control different intensity of brightness

420g Light weight (excluding battery)

Default day-light color temperature at 5600K. Switch to 3200K using the built-in filter

High beam/spotlight setup using the built-in condense lens

Long life LED lightbulb abotu 10,000 hours usage

Battery level indicator

Accept Sony L-Series and compatible batteries.

Include an D-Tap connector to be used with any external batteries with D-tap socket.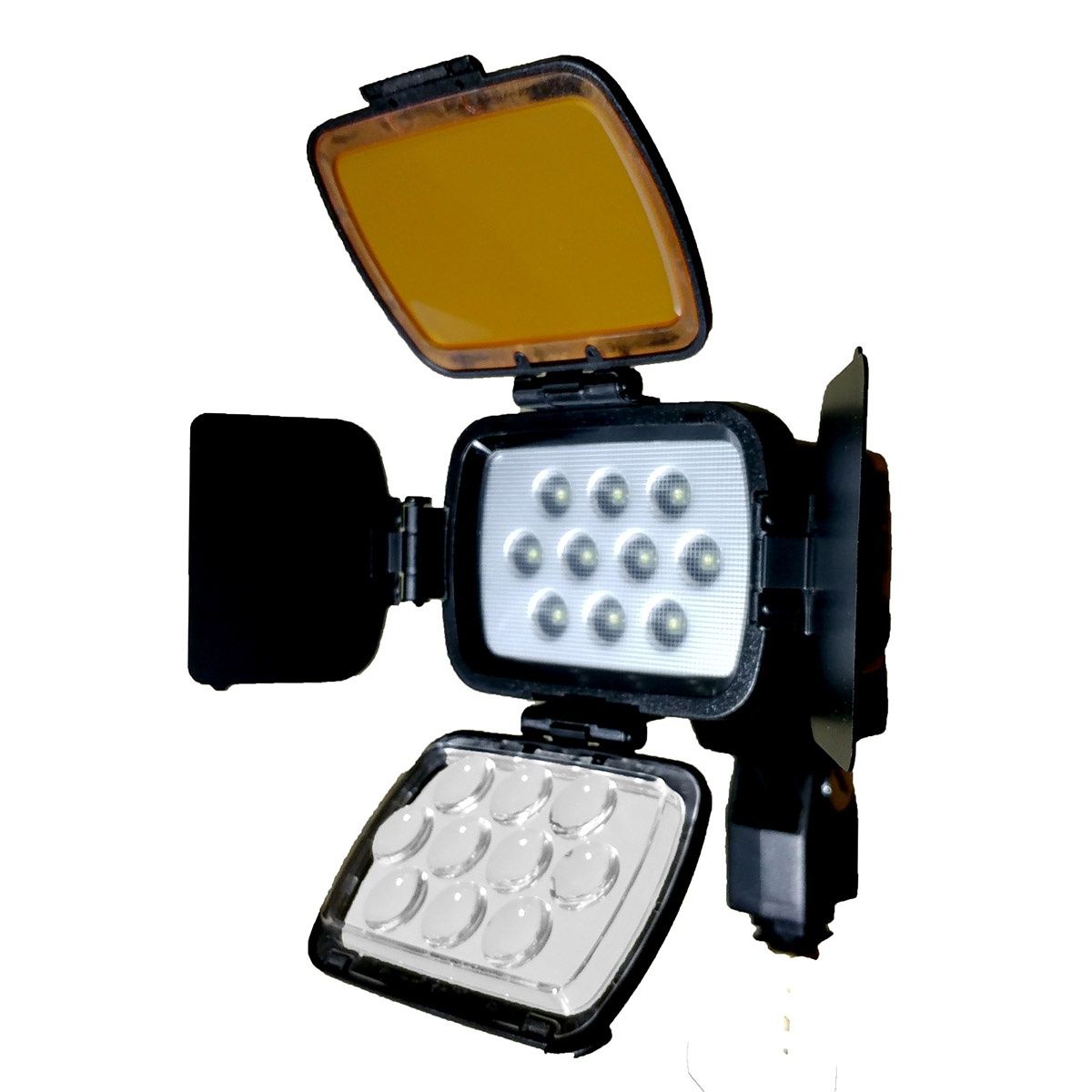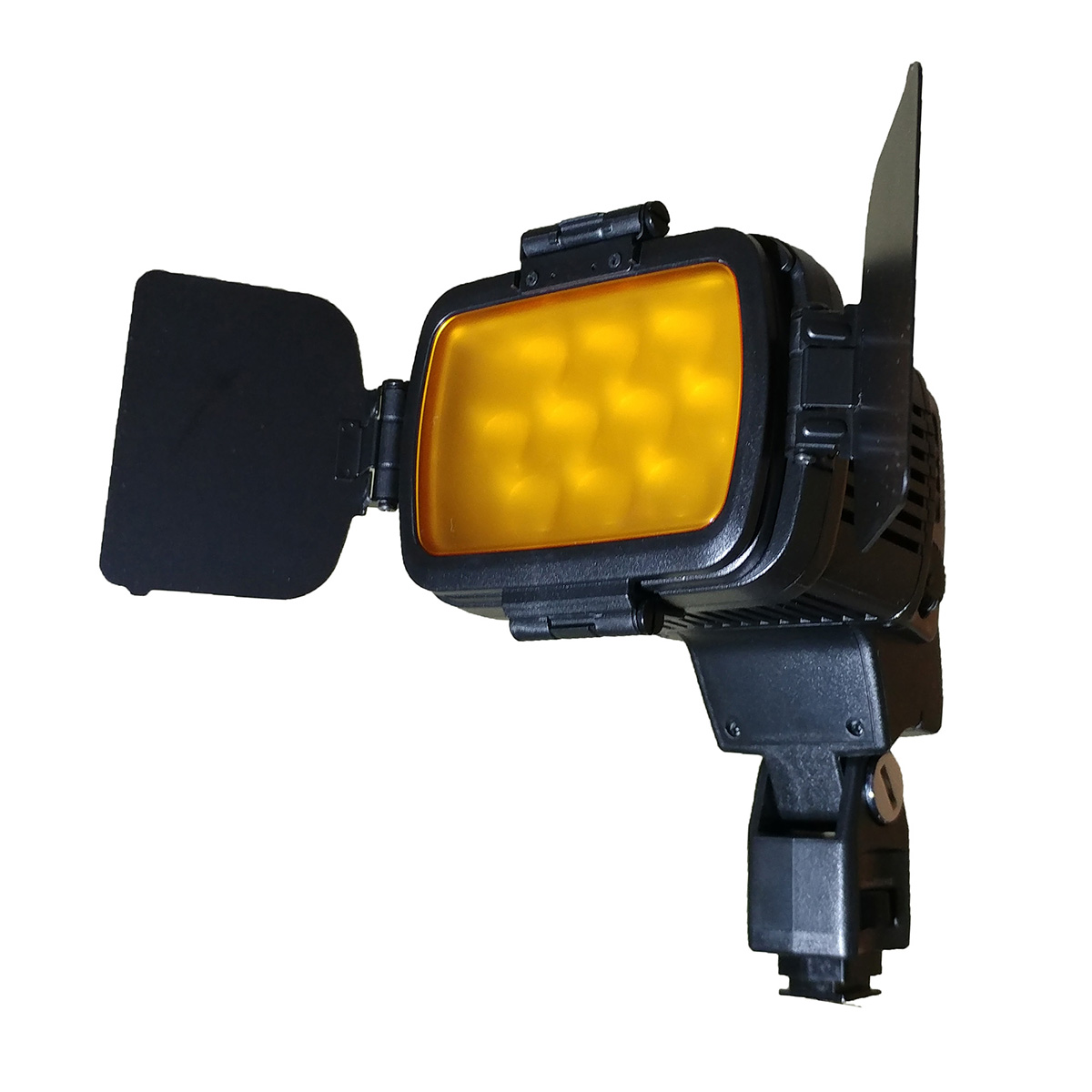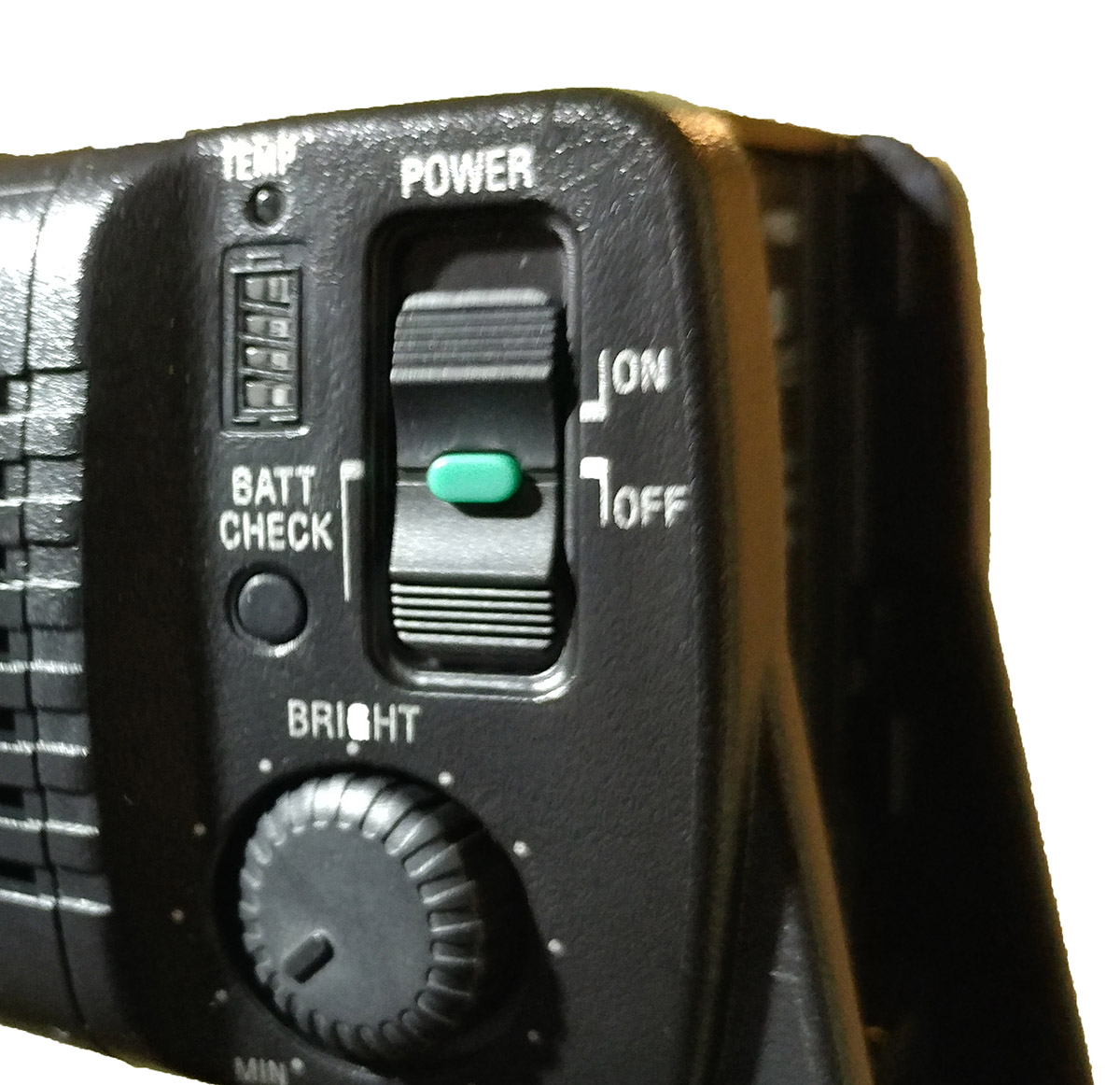 Battery and Charger (Not Included)
TCLED2K LED light uses the
NP-F970 Sony compatible battery
NP-F770 Sony compatible battery
NP-F570 Sony compatible battery
BC-V500/BC-V615 Charger
Dual Charger for NP-F Series Batteries
TCLED2K light also include a D-Tap cable that allow the light to be powered with any external battery with D-Tap connector. For example,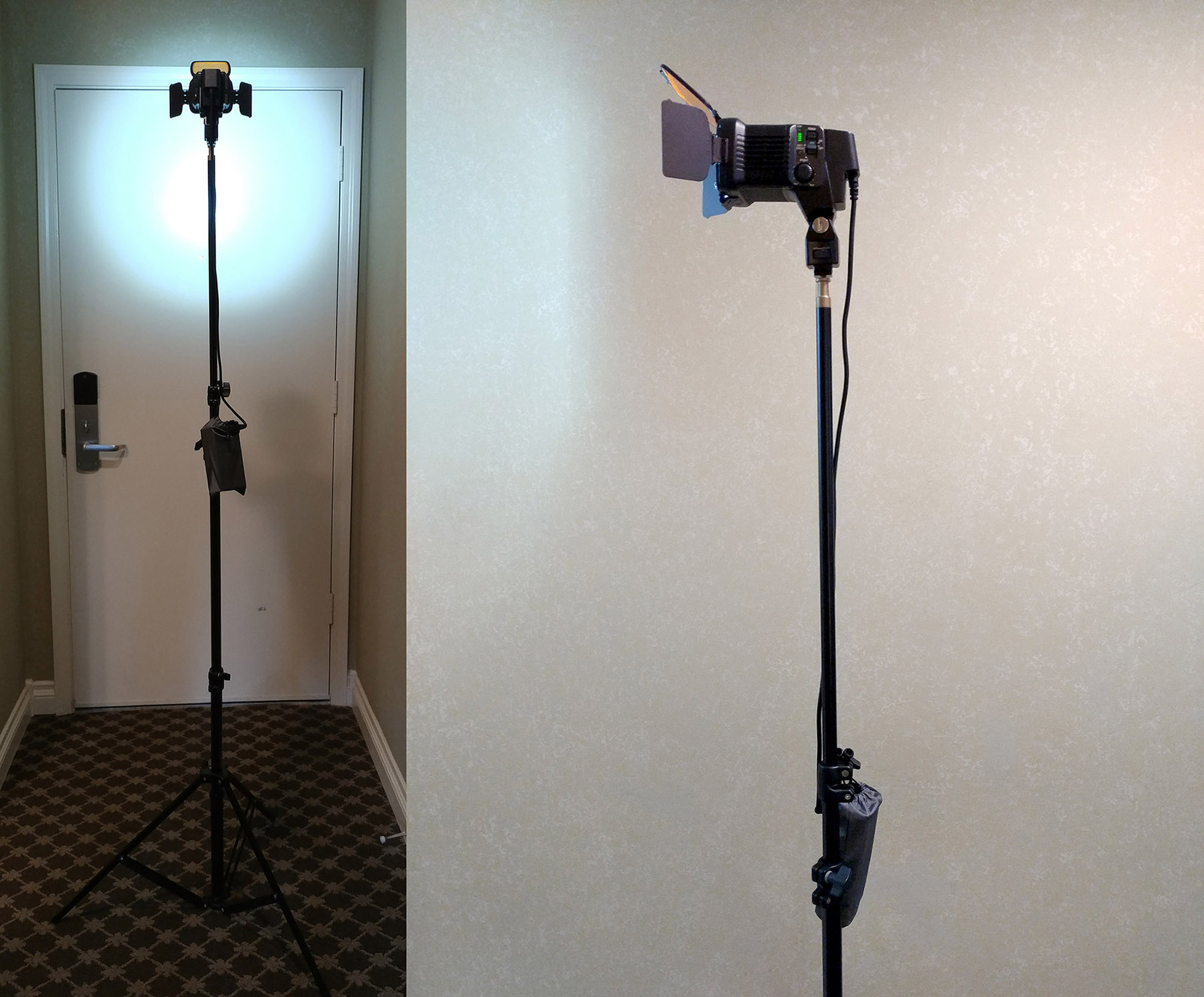 Sony Compatible BP-U95 Battery
Sony Compatible BP-U65 Battery
Comer BC-C2 Portable D-Tap Charger
Specifications

Input power type: Sony compaitable NP-F770 / NP-F970 battery or B type power cord (DC 6V-17V) / or any external battery with T-tap output

Maximum power consumption: Approximately 18W

Maximum luminosity:
1800lux at 1m
200lux at 3m
72lux at 5m
28lux at 8m
18lux at 10m


Color temperature: 5600K and 3200K selectable

Operating Temperature: 0 to 40 degree C

Weight: 420g

Dimension: 108mm x 150mm x 129mm

Usage time:
1 hr 30 min using NP-F770 battery
(2 hr using our NP-F770 battery)

2 hr 10 min using NP-F970 battery
(3 hrs to 3.5 hrs using our NP-F970 battery)

1 hr using our NP-F570 battery
7.5 hr using our U95 battery
3.5 hr using our U65 battery
Package Content

TCLED2K LED Camera Light

Carrying case

One D-tap cable

Instruction manual

Should strap
---
Comments
Send us text message for immediate response.


(502) COLOR-LA
(502) 265-6752
$169.00

Sony Compatible BP-U65 Battery for Sony EX1/EX3
Flexible alternative to the expensive Sony BP-U30 battery.


$219.00

Sony Compatible BP-U95 Battery for Sony EX1/EX3
Flexible alternative to the expensive Sony BP-U30 battery.


$16.00

Umbrella Adapter (Light Stand) with Accessory Shoe
Umbrella Mount with Standard Accessory Shoe


$119.00

Comer BC-C2 Portable D-Tap Charger
BC-C2 Portable Charger Designed for Sony Li-Ion Battery.


$38.00

NP-F970 Sony Compatible Rechargeable Battery
High Capacity InfoLithium L-Series Li-Ion Battery