Different Usage of the Comer Lights
Posted on 7/9/2011 12:16:00 AM
Our friend Jove F.S. Yambot posted this picture on his Facebook wall.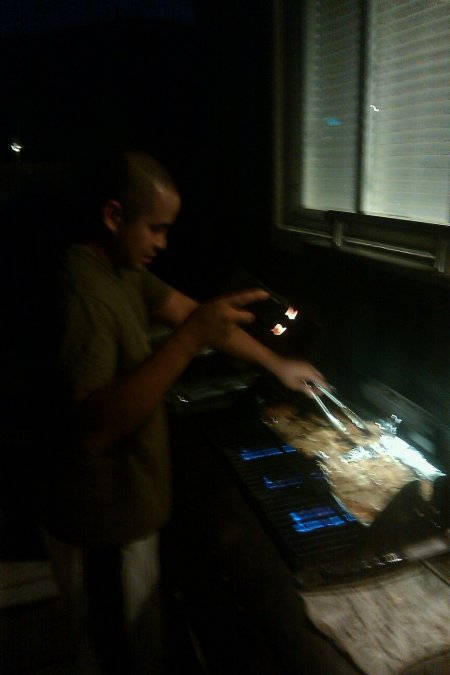 "There's nothing like cooking BBQ in the dark on a Friday night w/ your trusty video light =D"
---
Comments
Return to blog home page Subscribe Mailing List
Comments on "How to Repair DSLR .MOV on Corrupted SD Card"
"You have helped a lot. Thanks a lot for this blog. Couldn't have got the files back without this blog...."
Posted by Sooraj
on 8/6/2017
Read More

2017

2016
Dec 28
External Backup System with Harddrive Dock
Dec 18
ALL-I vs IPB
Dec 17
Cloud Storage vs Cloud Backup
Dec 14
The Wedding Film Retreat
Nov 28
Playback Wedding Film with TakyBox on Amazon Fire
Nov 24
Sole Proprietor, DBA, LLC, S-Corp...
Oct 12
Copyright Infringement Strike
Oct 11
What Couples Should Be Looking for When Hiring a Wedding Videographer?

(1)

Sep 29
Special Discount for High Profile Wedding Cinema Workshop
Sep 9
TakyBox for the Spanish Audience
Aug 24
Cables Required to Record Sound Feed from DJ
Aug 21
Photoshop, Bringing People Closer Together.
Aug 16
Color Tone Of Your Film
Aug 5
Flxing Flickering LED Issue
Jul 8
Falcon Media to Discontinue Blank BluRay Media Production
Jun 8
Backup and Editing Workflow
Jun 7
Mic'ing the Bride
May 26
A Windy Wedding Day
May 24
Trick out the Dual Channel Quick Charger with LCD Display
Apr 11
2-Day Cine School with Tom Antos
Apr 1
Summit for Event Filmmakers at San Clemente, CA
Mar 7
Data Recovery Presentation at WPPI 2016
Feb 29
Popular license music sites
Jan 28
Introducing TB Dongle
Jan 4
InFocus Video Conference 2016
Jan 1
Professional DVD and BluRay Production by Yourself

(4)

2015

2014

2013

2012

2011

2010

2009

2008

2007