Different Methods in Capturing Good Audio at Live Event
Posted on 10/14/2013 1:40:00 PM
We've been experimenting different ways to capture great audio at live events. Here's a summary of all methods we have used.
Feed from DJ Sound Board
Connect to DJ sound board for a feed. This gives the best sound quality in my opinion. As an additional benefit, there is less ambient noise recorded. Please be aware this method will heavily rely on the level of cooperation from the D.J.

Jeffrey Stoner Video created a short piece for the benefit of local DJs and bands. Just so they can understand why we are always asking for an audio feed from their board.


 
 
 

Mic'ed Speaker with a Wired Lav Mic
Mic each person who will speak with a lav mic. RODE PINMIC is a great lav mic for this purpose. This will ensure capturing great sound. However, there are many unpredictable situations at a live event such as random guest speakers. Should this occur, there may not be enough time to mic those speakers.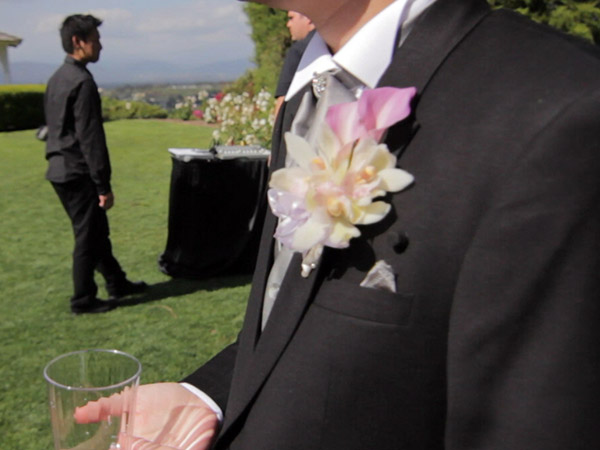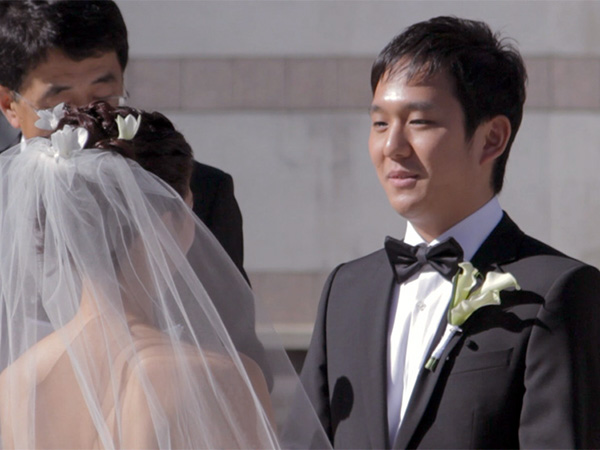 James Lee at FoodHackTV uses RODE PinMic in the production.


  
 

Voice Recorder Near Loud Speaker
Mount a digital voice recorder on stand placing it a few feet in front of loudspeaker.

We use the Zoom H2n Digital Voice Recorder. The amazing feature for this recorder is its front 90 Degree microphone and a rear 120 degree wide angle mic. The front and back microphones record sound to the LEFT and RIGHT channel. At post, a Fill-Left or Fill-Right filter can be used to isolate the desire channel. If we want a cleaner vocal, use the track recorded with the front microphone. If we need more ambiance sound from the audience, we can switch to the rear 120 wide angle track.

Please take a listen to these clips recorded with voice recorder on stand near loudspeaker.


  

Dangling Lav Mic on top of Loud Speaker
Place a voice recorder with a wired lav mic on top of a loudspeaker. The lav mic will be dangling in front of the speaker Check out our previous blog article for this method. This method doesn't involve any interaction with the DJ. The sound quality is dependent on the quality of the loudspeakers used. Distortion or a loud hum could be recorded.

 
 

Shotgun Mic on Stand Pointing at Ceiling type PA Speaker
At certain church and venue, they have PA type of loud speakers mounted on ceiling. We tried mounting a RODE VideoMic or RODE VideoMic Pro on light stand with the Light Stand / Umrbrella Adapter connected to a digital voice recorder.

Take a look at this blog post Capture Sound Every Way We Could At Church Weddings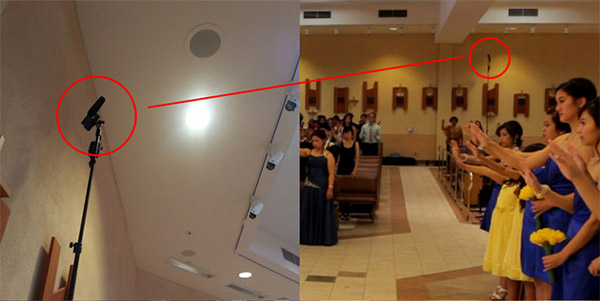 Attach A Voice Recorder on Mic Stand
This method was suggested by several wedding cinematographers. A digital voice recorder such as Zoom H1 is attached to a mic stand provided by the videographer. As each member of the bridal party speaks, they are required to use the mic stand.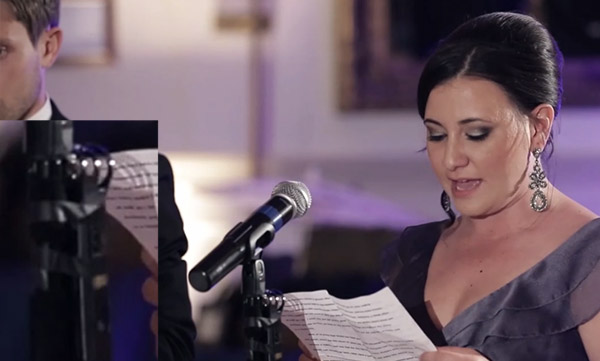 Check out the following wedding film by Michael Simon Wedding Films.


  
 
 

Attaching Voice Recorder to Handheld Microphone
We experimented with this new method by attaching a voice recorder to handheld microphone. We use Sony ICDUX523BLK Digital Flash Voice Recorder because of their compact size, light weight, black body color, and a pair of built-in directional stereo microphones. It can be velcroed or rubber banded to a handheld microphone like this: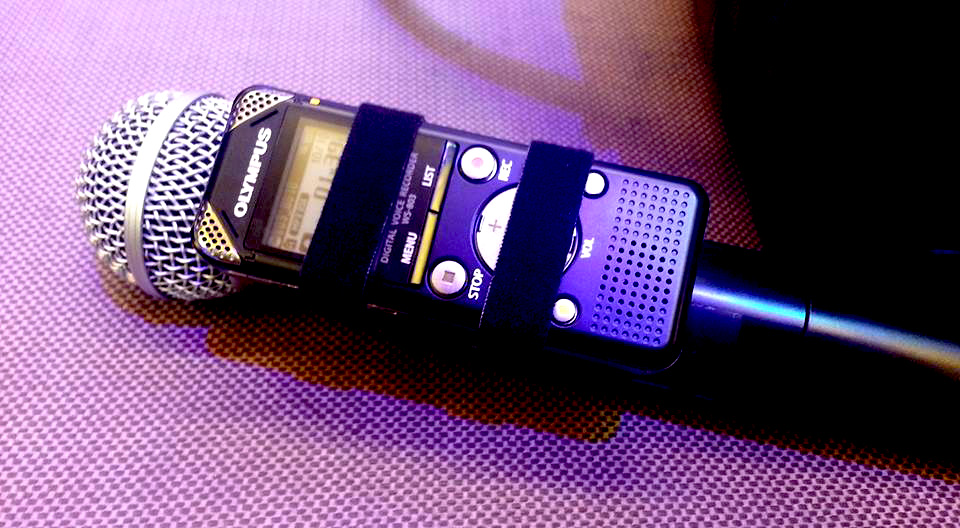 For more information on this method, please visit out blog Attaching Voice Recorder to Handheld Microphone to Capture Audio


Your comments and feedback are appreciated.
---
Comments
Return to blog home page Subscribe Mailing List
Comments on "ALL-I vs IPB"
"[b][/b] ..."
Posted by 3aplus63minee
on 4/19/2020
Read More